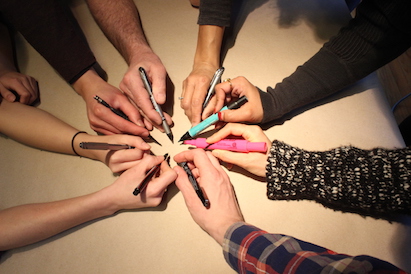 Chinatown Chicago 
Chicago, Illinois
Branding, Interpretive Kiosks, Wayfinding Signage and Bridge Welcome Sign Design
We were hired by the CBCAC (Coalition for a Better Chinese American Community) to work on a multi-phase project involving designing a Brand Identity for Chicago's Chinatown, a Welcome Sign for the neighborhood on the 18th Street Bridge, comprehensive Wayfinding and Directional Signage as well as Interpretive Kiosks at critical junctions throughout the community. Our scope of work includes graphic design, 3D design and documentation and we are just beginning Phase II.
The Grove Interpretive Center
The Grove, Glenview, Illinois
Interpretive Planning, Exhibits, Habitat and Graphic Design, Fabrication and Installation
We have been hired by the Glenview Park District to work with the team at the Grove Interpretive Center to re-envision all interpretive and live animal exhibits. A new direction for the building will be a focus on the life of Robert Kennicott, a son of the Kennicott family who, in his short life, became a noted explorer, collector and naturalist who, among other accomplishments, was on the staff of the Smithsonian Institution and founded the Chicago Academy of Sciences. At the time of writing this, we have completed the Concept Plan and Schematic Design phase of our work and are beginning the Design Development phase.